Can I Sell My Timeshare?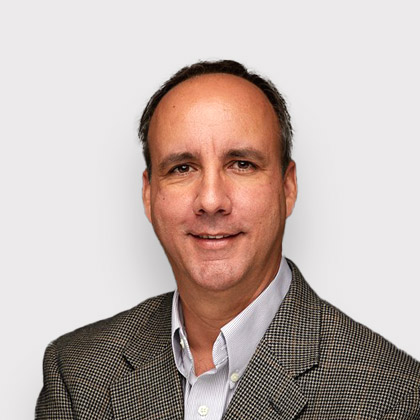 January 11, 2022
The Qualities That Will Make Your Timeshare More Attractive on the Resale Market
Can I sell my timeshare? Timeshare owners inevitably ask themselves this question when they can no longer afford their vacation property, or no longer want to keep paying for it.
Is it Possible to Sell My Timeshare?
The answer is yes, but it may take some time to sell and you should understand that it is a buyer's market, so you will have some competition. This is why using a professional to help you sell a timeshare can be the best way to move on from your ownership, but we'll discuss that later in the article.
The reality is that selling a timeshare can be easier said than done, so you need to take stock of the benefits and qualities of your timeshare that led you to buy it in the first place.
Some steps that can help you as you begin the process are:
Gather Your Documents – this will verify what you actually own

Confirm Whether Your Points Transfer – if you have points attached to your ownership, make sure they will transfer to the new buyer.

Be Specific About Your Unit – is it fixed or floating? A 3/2 or a 2/2 with a loft? Oceanfront or oceanview?

Get Good Photos – to show potential buyers what they will be getting.
Getting your details right at the beginning will help you streamline the process moving forward. If you are unsure about your details or don't have the time to deal with this, it is even more important to get a professional involved to help you.
Can I Sell My Timeshare on the Resale Market?
Yes, you absolutely can sell your timeshare on the resale market. However, it can be difficult to find a buyer who is willing to pay full price for your ownership, so don't expect to get back what you originally paid for your timeshare.
Because of the many marketing fees and sales commissions included in the original price, the price is much more than the true value of the timeshare. These fees and commissions don't exist in resale prices, so a buyer will expect to pay a fraction of what you paid for your timeshare. It is important to set the correct resale expectations at the beginning of the process.
Most buyers will want to purchase a resale timeshare that is located in a popular destination, such as Orlando, Florida, or Maui, Hawaii. They are also looking for flexibility in ownership, such as a points-based timeshare, with resorts that have been remodeled and offer newer amenities. If you own a timeshare that has fixed weeks, may not be located in a popular location, or has not been recently renovated, the demand will most likely not be as great unless you own a fixed week around a special event like the Daytona 500 races or during a time of year such as the 4th of July.
Top-rated timeshare brands, such as Disney Vacation Club, Marriott Vacation Club, Club Wyndham, and Hilton Grand Vacations are very popular on the resale market. These premium timeshare brands typically retain their values better than most and owners usually find it faster and easier to sell as opposed to owners of other, non-branded timeshare resorts.
If your timeshare doesn't fall into these areas, this should not deter you. While the demand may not be as great, there is a buyer out there for every type of timeshare. At SellATimeshare.com, we have the marketing tools and the right industry connections to find buyers for a variety of timeshares out there.
Can You Sell Your Timeshare Back to the Resort?
In theory, you should be able to sell your timeshare back to the resort. But in reality, this process is often not possible with many resorts.
If the resort takes ownership of your timeshare, they will forfeit the annual income that is generated from your ownership that is put toward maintaining the resort itself. The more intervals that the resort owns, the less revenue that is available for upkeep, so it doesn't make good business sense for them to buy back your timeshare.
Many resorts also no longer have an active sales team on site, so it is difficult for them to transfer HOA-owned inventory to a new owner.
Avoid the Pitfalls of the Timeshare Resale Market
When looking to sell a timeshare on the resale market, be sure to do your research to avoid being scammed. There are a number of scams that can target timeshare sellers, so make sure you:
Work with a reputable resale company that has experience selling timeshares.

Get everything in writing before you agree to sell your timeshare.

Avoid companies that promise to sell your timeshare to a waiting buyer

Don't send money by wire or gift cards.
Working with a professional, experienced timeshare resale brokerage is usually the best approach. A real estate brokerage is licensed in the state in which they do business and typically does not charge any upfront fee to list a timeshare for sale. They may charge a flat fee or a commission, which is paid after the sale to a new owner has occurred.