How is a Timeshare Valued?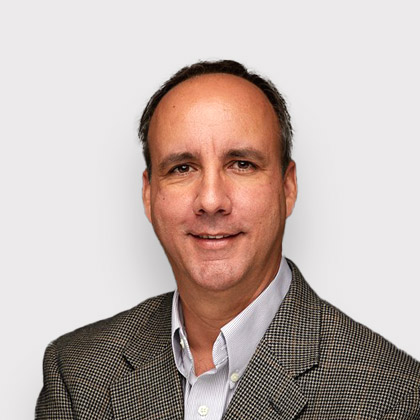 October 15, 2021
Understanding the Valuation of Timeshares for Resale
How is a timeshare valued on the resale market? One of the mysteries of the timeshare resale sector is determining timeshare value. Because of the lack of a "Blue Book" for timeshares, combined with the wide range of resorts around the world, the process of valuing a timeshare for resale comes down to the individual resort and, in many cases, the individual unit.
Isn't Timeshare The Same As Real Estate?
For owners wondering how a timeshare is valued, there is a process that takes place that mirrors real estate valuation, but with some distinct differences.
For years, timeshares were sold by resort sales staff as real estate; in some cases, resort staff would tell buyers that the timeshare would appreciate in value. While this statement is generally true in the case of traditional, residential real estate, it is certainly not the norm for timeshares.
In residential real estate, the industry relies on an MLS system for listing a home for sale, with the ability to track sales, and sale prices, through the deed registration process at the local level. This process helps determine the comps, or comparisons, for other homes sold in the area and plays a major role in establishing home prices for sale.
For timeshares, no such MLS exists, which makes it difficult to get an overall average price for what owners are asking for their timeshares at a particular resort.
Some timeshares are deeded and the sale is recorded with the local authorities. However, because not all timeshares are deeded real estate and can be held in trust, especially points-centric timeshare ownership, the recording may not be needed. Therefore, determining comps can be difficult unless you receive advice from a professional.
The timeshare industry has been migrating for years toward points-based ownership. Depending on the company that manages the program, even point values are different when comparing brands such as Wyndham, Marriott, and Hilton.
Such discrepancies can lead to a wide variety of timeshare valuations, since you can't go to a Zillow-type website and look at a map of timeshare resorts in a given town to see the resale prices pop up.
Remember that with timeshares it's not like you can change out the furniture or paint the walls a different color like with a condo. We're talking about distinctly different ownership models.
How Much Can I Sell My Timeshare For? Understanding How a Timeshare is Valued.
Timeshare valuations take specific areas into consideration:
Weeks vs. Points – what is the product that is actually owned? Is it a fixed week at a specific resort, or a points package allowing for timeshare vacations at different resorts within a network? Certain high demand fixed weeks such as a July 4th week at Cape Cod or a January ski week in Breckenridge can be a higher value than many weeks in other destinations. Points provide flexibility for multiple travel destinations, so it comes down to what is actually owned.
Brand vs. Independent – is the timeshare owned at an independent, stand-alone resort versus a branded program such as Disney Vacation Club? This ownership model can impact the estimated demand for the product and, therefore, the timeshare value.
Location of Resort – this is where the process can mirror real estate valuation since certain areas hold a higher value than others. According to the American Resort Development Association (ARDA), beach locations are the most popular, so a beachfront timeshare in a place such as Myrtle Beach could be worth more than a timeshare in a more rural setting.
Season of Ownership – the time of year greatly impacts the timeshare value. Whether it is a fixed or floating week, a week of timeshare in a place like Ocean City, Maryland, is going to be worth much more in July than in January.
Location and Type of Unit – is the unit an oceanfront, oceanview, pool view or golf view? In a place such as Maui, you could have oceanview and mountain view units in the same resort, so is one more valuable than the other? Do you own a studio unit compared to a two-bedroom with a full kitchen and balcony? Again, this distinction is similar to a real estate valuation process for condos and essential when valuing timeshares.
All of these steps will help answer the pressing question we know you have: "how much can I sell my timeshare for?"–the valuation determines the initial asking price.
Is an Appraisal Necessary?
If there is a cost involved, an appraisal is certainly not necessary unless required by state or local regulations. There may be times to ask an appraiser how is a timeshare valued for cases such as a bankruptcy or divorce proceeding. An appraisal by a registered appraiser may be needed for such cases, but generally not for the resale of a timeshare.
Appraisers can charge as much as $300-$400, but licensed timeshare resale brokers can provide a valuation of a resale timeshare at no cost. It is usually included in their services offered to list a timeshare for sale.
Because brokers are licensed real estate agents under state law, there is a responsibility to be as accurate as possible with the valuation. However, if the price isn't worth the commission they can make in the sale, they may decide not to help you.
One way you can see how much your timeshare is worth is by using a market analysis or value calculator. You'll be able to quickly determine the average asking price from the timeshares for sale at your resort to help you competitively price your timeshare.