How Do You Get Out of a Timeshare?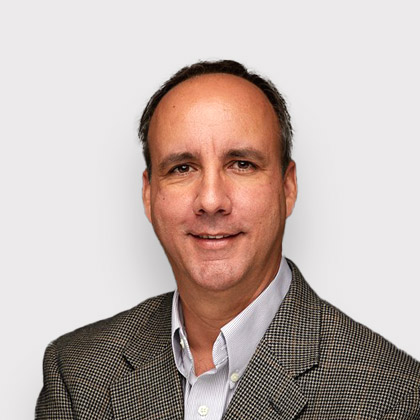 December 17, 2021
The Essential FAQs to Guide Your Timeshare Sale
Q. How Do Owners Know if they are Really Ready to Sell Their Timeshare?
A: Timeshare ownership can be a great way to vacation as long as it is being enjoyed each year. But your circumstances may have changed and you may be asking yourself "How do you get out of a timeshare?" If you no longer use your timeshare, perhaps because of a poor health condition, inability to travel, changes in your family, or financial constraints, then it is probably time to sell your timeshare on the resale market.
Q. Can I Get Out of a Timeshare Quickly?
A: The speed at which you can complete a timeshare exit depends on factors such as where your timeshare is located, the type of timeshare ownership you have, unit configuration, whether it is part of a major hospitality brand and, most importantly, the price. The more aggressively the timeshare is priced, the better the chance of it selling. Unless it is a timeshare in high demand with a major brand such as Disney Vacation Club or Marriott Vacation Club, it will take a while to sell. Patience and working with a professional who understands resales will make all the difference.
Q. Is There a Market for Timeshare Resales?
A: The short answer is yes. Timeshare resales make up as much as 30 percent of all timeshare sales in a given year. Thousands of potential buyers search for discounted timeshares online by using terms such as 'I want to buy a timeshare' with more than 90 percent of all vacations beginning with an online search. When you work with the right partner to sell your timeshare on the resale market, you can tap into those online searches and connect with buyers.
Q. Why Do Some Companies Say There is no Market for Timeshares?
A: Some timeshare companies argue against the use of the resale market simply because timeshares for resale are discounted and these companies can't compete with the prices or their higher level of retail sales. Others, like timeshare exit companies, disparage the resale market because they want your business instead. But aside from these competing forces, the fact remains that timeshares do sell.
Market conditions ultimately influence when and what type of timeshares sell, but vacation styles vary as much as the people who own timeshares. These variations, along with a realistically-priced resale, can attract a buyer looking for a unique, specific type of timeshare vacation.
Q. What is the Average Cost to Get Out of a Timeshare?
A: Timeshare exit companies promote their services and charge upfront fees between $5,000 - $10,000. Ultimately they cannot guarantee an exit for an owner because it is the resort or management company that gives the final approval.
Timeshare brokers work on commission with no upfront fees, taking a commission only after a sale is completed. Commissions after the sale range from 15% of the sale price to $1,500.
Some resorts have deed back programs where you just give your timeshare back with no compensation in return. There are several criteria to be met and no guarantee that they will take it back. Plus, why give it back for nothing when you can sell it and make some money in the process?
Q. Can You Just Walk Away from a Timeshare?
A: Technically you could, but there are financial and legal ramifications if you walk away from a timeshare. Timeshare ownership is a legal agreement between the owner and the resort or management company. Any breach of this agreement could lead to involvement from collection agencies and the courts as resorts engage their legal rights to uphold the financial or ownership commitment.
Q. How Can I Make a Responsible Timeshare Exit?
A. There are basically three ways to make a responsible timeshare exit through a sale. One way is by selling it yourself; however, doing so can be very difficult if you don't have a proven method to promote your timeshare. The second way is by advertising it online on your own – you can expect to pay an advertising fee and there is also no guarantee it will sell. The third way is by hiring a timeshare broker who will work on commission after the sale is closed, which is the safest way to sell. Other options such as working with an exit company or giving it away will either cost you money or leave you with nothing to show for your ownership.
Q. How Does an Owner Start the Resale Process?
A: To sell a timeshare on the resale market, owners first need to get their documents in order to understand exactly what they own. Next, research a company that has excellent visibility online and also works with the major industry associations. Finally, work with a professional who understands the market and can provide advice to price the timeshare properly to sell.
Q. How Do I know if I'm Working with the Right Timeshare Resale Company
A: First, make sure you are working with someone that can answer your questions to your satisfaction and not just a salesperson trying to sell you their services. Find out if the company has an actual office address and not just a P.O. Box. Ask for a written agreement detailing their services and get references such as from national timeshare associations.
Q. What Makes SellaTimeshare.com Different from other Online Timeshare Resale Websites?
A: The team at SellaTimeshare.com has been in the timeshare resale business since 2000, so we have literally seen it all when it comes to selling timeshares online. Our experience with how the timeshare secondary market operates, combined with our search marketing expertise to leverage the power of Google and other search engines, gives you the best chance to sell. Our affiliated professionals can answer any questions you may have, price your property to sell, and advise you on the specific details you need to successfully sell your timeshare.
Q. What Documents does a Timeshare Seller Need to Have on Hand?
A: Your original sales documents such as the purchase and sales agreement are important since they spell out exactly what you own. In some cases, the resort or management company may have changed hands so contact your resort if you need confirmation of your ownership details. Other documents like the deed of ownership, trust documents for points ownership, and even verification of exchange value from your timeshare exchange provider can help. The more detailed you are, the less likely it is that problems will occur during the closing process.
Q. What Details About the Timeshare are Helpful During the Sales Process?
In the case of points ownership, the number of points owned, the resort they are deeded to (if applicable) and the anniversary date of annual renewal are extremely important. Also, details of the size and type of unit those points will provide can also help. For week owners, the week owned, unit configuration (bedrooms and bathrooms), unit location and view (oceanfront, mountain view, etc.), unit amenities, and resort amenities are crucial for sellers to provide.
Q. What if the Seller or the Buyer Needs Help with the Process?
A: If you are still wondering how you get out of your timeshare, Sell a Timeshare works with top timeshare resale brokers who can make the sale process as streamlined as possible. From negotiating a sale to handling the purchase and sales paperwork and facilitating the agreement with a reputable closing company, we work with Timeshare Broker Associates.